Smarter Policing: Tracking the Influence of New Information Technology in Rio de Janeiro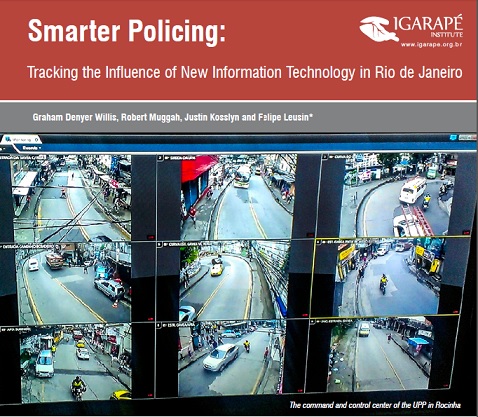 Graham Denyer Willis, Robert Muggah, Justin Kosslyn and Felipe Leusin

November 2013

Technological advancements are changing the architecture of police-society relations around the world. New modes of oversight, whether applied by public security entities or citizens, are dramatically transforming the way policing is conducted.

This is especially the case in digitally connected cities in the North and South. Surprisingly little is known, however, about how technology can be used to drive reform in police institutions including in Rio de Janeiro, where the relationships between police and residents are characterized by mistrust. A key objective of the Smart Policing project, a partnership of the Igarapé Institute and the Policia Militar do Estado do Rio de Janeiro (PMERJ), is to explore ways to enhance police accountability through technology.The following Strategic Note considers how the recently installed pacification police units.

(Unidades de Policia Pacificadora or UPP) are using technology to recapture urban territory from drug trafficking groups while simultaneously expanding trust and reciprocitywith citizens. It examines how technological innovations at the street level, including mobile phone applications, can potentially strengthen the integrity of police work and the social contract.